Each year, Trojan Labor and the Higher Quest Foundation host the American Hero Awards. The ceremony recognizes two American service men or women who have gone above the call of duty in service to their country.
Ultimate Hero Award Recipient: Captain Daniel Eggers, U.S. Army
Capt. Eggers was born in Pueblo, Colo., and spent his early years in Hollis, N.H. In 1987, he and his family moved to Cape Coral, Fla. He was a devout Catholic and an altar boy during middle school and high school. He attended Gulf Middle School and graduated from Cape Coral High School.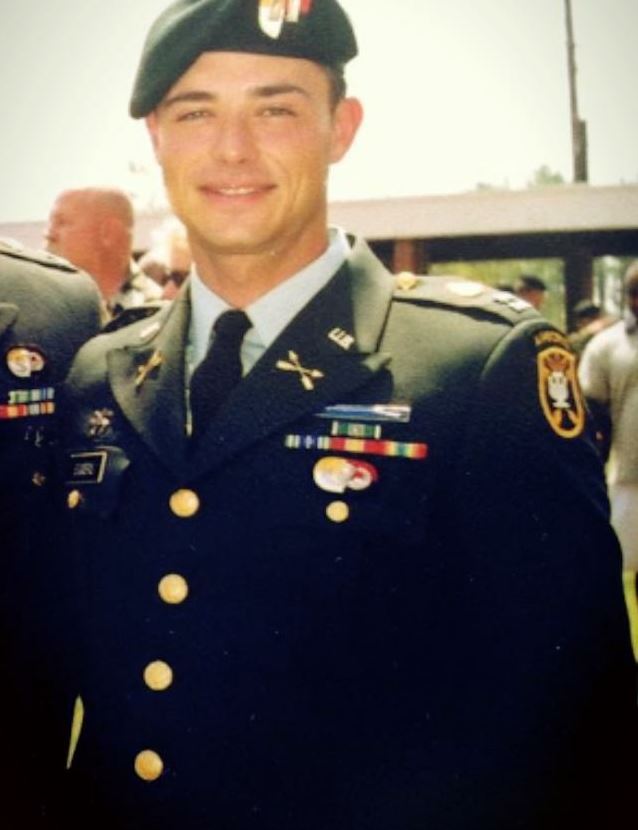 While at Cape High, Eggers was enrolled in the JROTC program and was the battalion commander in his senior year. He was a member of the National Honor Society, ran cross-country, and was in the Young Marines, the United Stated Marine Corps' youth program. In 1992, he was selected as the National Young Marine of the Year.   He graduated from The Citadel in Charleston, S.C. with a degree in history in 1997.  He was commissioned as a second lieutenant in the U.S. Army Infantry in May 1997.
In July 2001, he began training for Special Forces and earned his green beret two years later. He went through the Army Arabic Language School and was fluent in Arabic. Eggers was deployed to Afghanistan in April 2003. While in Afghanistan, as a Green Beret team leader in the 1st Battalion, 3rdForces Group (Airborne), he carried out secret missions.
Eggers came from a large family with a long tradition of military service. His great-great-grandfather was a member of Theodore Roosevelt's Rough Riders, two grandfathers served in World War II, his father served in Vietnam, and his younger brother served two tours in Iraq.
On May 29, 2004, Eggers was killed in action in the Zabul Province in southeastern Afghanistan when his Humvee struck a land mine as he was pursuing the enemy. It was his second tour of duty there, and he was serving as detachment commander. He was buried with full military honors at Arlington National Cemetery in Arlington, Va.
Eggers is survived by his wife, Rebecca, a lieutenant colonel in the U.S. Army who is stationed at Ft. Campbell, Ky.; as well as two sons, John and William; his parents William and Margaret; and his siblings, two brothers and four sisters.
On March 21, 2005, the U. S. Army renamed the combined forces compound in Kabul, Afghanistan "Camp Eggers," after Captain Daniel William Eggers. During the dedication ceremony, a plaque was unveiled honoring this American hero.
Eggers was awarded the Bronze Star Medal during his first tour in Afghanistan. During his second tour, he was awarded a second Bronze Star Medal, a Bronze Star Medal with a "V" device (valor), and the Purple Heart.
Family, friends, priests, and peers used these words to describe Danny: "dedicated, intelligent, born leader, motivated, and possessing both a great sense of humor and humility." They called him "the patron saint of the underdog."
American Hero Award Recipient: Sergeant Andrew Smith, U.S. Marine Corps
Andrew Smith grew up in Easley, S.C., and attended the College of Charleston. During his junior year, he felt his life needed a drastic change.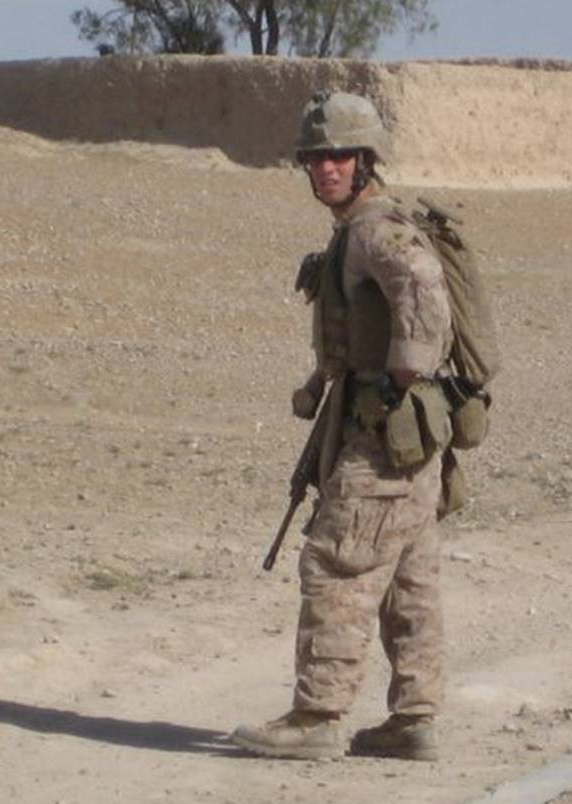 "There were all these things going on in the world,: he said, "and I was missing out."
In 2008, he joined the Marines, and was soon deployed to MEU.
In 2010, Smith was sent on his 2nd deployment to Haiti to provide emergency aid. Upon his return, he successfully became a Marine sniper. On May 15, 2011, while deployed to Afghanistan, Smith was severely injured from mortar shrapnel while under enemy attack. Moving quickly, medics placed Smith aboard a helicopter for transport to a hospital at Camp Leatherneck.
He was discharged from the hospital on May 27, 2011, after several surgeries. The following January, he was honorably discharged from the Marines as a sergeant. He earned the Purple Heart, Marine Corps Good Conduct Medal, Afghanistan Campaign Medal, Armed Forces Service Medal, Humanitarian Service Medal, Global War on Terrorism Expeditionary Medal, Global War on Terrorism Service Medal, National Defense Service Medal, Navy Unit Commendation, NATO Medal-ISAF Afghanistan, and the Presidential Unit Citation.
Smith has gone on to graduate from the Charleston School of Law, summa cum laudem and is now an attorney in Charleston, S.C. He is a true American hero.
https://www.hqfoundation.org/wp-content/uploads/2019/03/hqfoundation-300.png
0
0
Brittany Taylor
https://www.hqfoundation.org/wp-content/uploads/2019/03/hqfoundation-300.png
Brittany Taylor
2020-06-12 20:12:38
2020-06-12 20:33:03
2018 American Hero Award Recipients